Miroslav Minchev
Innovator and creator of tasty and healthy culinary masterpieces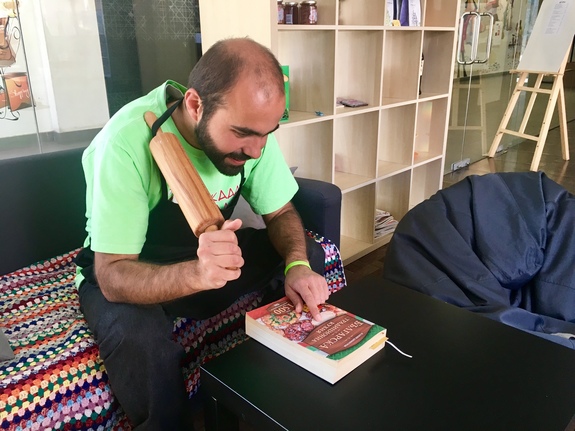 Business card
culinary preferences

Vegetarian cuisine, traditional bulgarian cuisine, pastry

age

almost 42 years

experience

almost 21 years

home town

Silistra

education

Bachelor of Computer Systems and Technology

astrological sign

Capricorn

hobby

Communicating with nature, agriculture, personal development

favourite ingredients

each spice, tasty and aromatic, with a pinch of Love!

My story

Миро обожава да готви и да доставя удоволствие и наслада на сетивата на всеки щастливец, опитал ястията му. С готвене се занимава откакто се помни и продължава да обогатява своите знания и умения всеки ден и час. Това, което го води напред са радостта и усмивките по лицата на хората, задоволството и благодарността в техните погледи. Съвсем от скоро води кулинарна работилница, където всеки успява да се докосне до магията на готвенето и общуването с храната.
"We are what we eat. Love and thanks for the life that you get with your food."
---
You would like Miroslav Minchev to cook something for you?
Contact us!