Chocolate in CoKitchen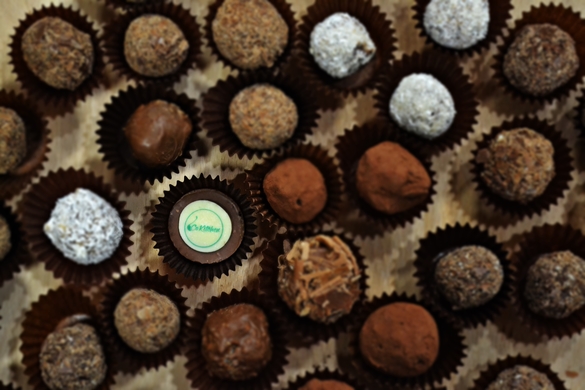 Stanimira presented her wonderful, hand-made truffels and pralines with belgian chocolate. Each one of the guests had the opportunity to try and bye the precious sweets.
The demontrarion turned this event into interesting workshop. Tania made right before our eyes some big chocolate blocks, ahich could be decorated by the guests with red pepper, lime or even cornflakes.
Real furore was caused by the vegetable chocolate and the visually presented technique of filling chocolate bonbons!
Number of guests: 50
Specialty:
Each one of the truffels and pralines in this event was with an amazing taste, but our favourite was the one, which filling, gently melting, transports you into new sweet dimension! (Photo below)
---
More photos from the event
---