Eleven Demo Night and Third Birthday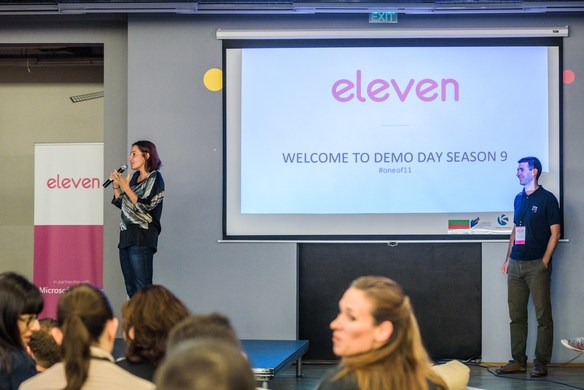 We told in presentation what are our successes three months after the investment of ELEVEN ltd., how another 12 start-up businesses made.
In the presentation we showed the place. that we had hired and told shortly about the difficulties and smiles on the way to it.
Besides that, the catering was our deed :)
Number of participants: 250
Specialty:
rye bread with salmon and capers;
mozzarella bites with cherry tomatoes and basil;
dried plums, filled with creme cheese;
spicy mini meatballs;
sarmi with quinoa.
Desserts:
-walnut cheesecake; -mini muffins; - home-made buscuit cake.
---
More photos from the event
---