Tales about food, technologies and social ideas with Sugarwise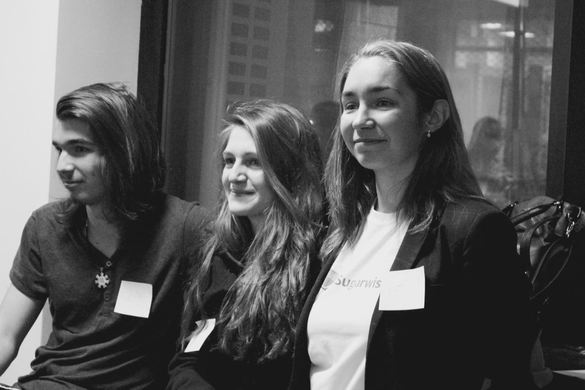 We met with Katya, the founder of Sugarwise - social technological business, which goal is to help the people to stay healthy as it helps to improve their eating habits and diet to prevent chronic illnesses.
Sugarwise is not looking for counting calories and Katya explained why this method is not 100% healthy. The thing that helps the person to count are the food ingredients. Sugarwise aims at succeeding in detecting the lack of certain ingredients in the diet and suggest easy and fast what to eat for providing the missing ones.
The evening was filled with interesting activities and conversations. We finished wonderfully with a glass of wine and our home-made bites.
Number of participants: 30
Specialty:
Bites og yeast bread respectively with: - pesto, cheddar and cherry tomatoes; - blue cheese with home-made fig jam
---
More photos from the event
---